Our story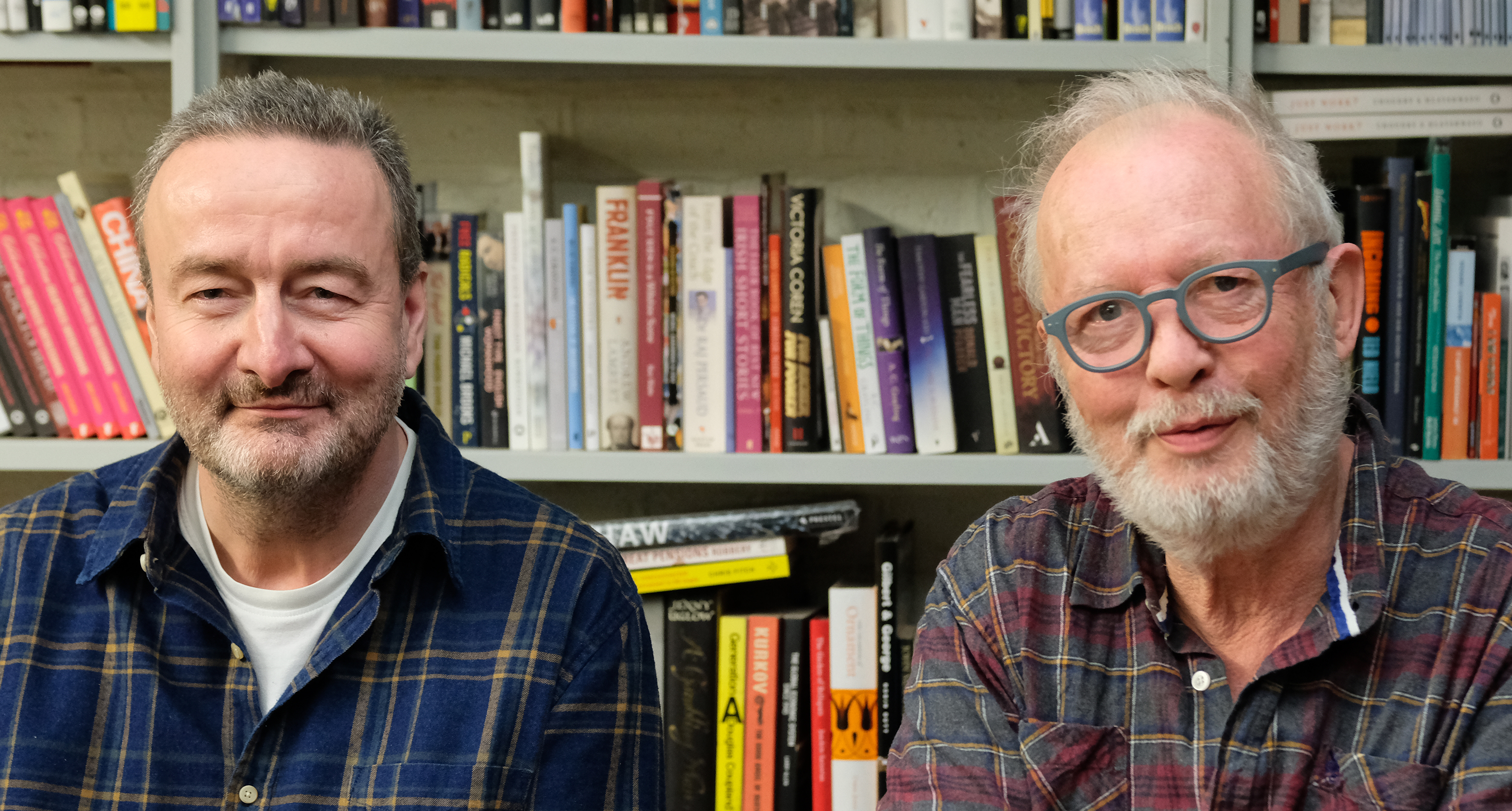 Bill & Ben Books is an independent bookselling operation owned and run by Jake Pumphrey and Nick Walsh. This is their story:
It all began in 1994 when we came to Oxford to open Pumpkin Books in Gloucester Green. A few years later we started Pumpkin Wholesale, selling remainders to bookshops across the country and overseas. We run this initiative out of our warehouse near Steventon in Oxfordshire. If you are a bookseller, please get in touch!
Recently we've been building up our stocks of second-hand books, largely gleaned from local house clearances.
Over the years we've sold our stock in pop-up and permanent shops all over Oxford. Jolted by months of lockdown, we've now developed our online shop, Bill & Ben Books, where you have access to our stock from the safety of your own home.
Why are the books such good value?
We are not, and have never been, traditional booksellers. Not for us the latest blockbuster, or this season's must-read novel. We are not anti those things, it's just not our place in the world.
Publishing as an industry creates a huge amount of waste, many many more books are printed than are sold. Even the bestsellers come back to roost as returns. These piles of books, some still in their sealed publishers packs, build up in warehouses across the land. Soon the accountants are asking questions and Something Must be Done, or the pulpers will be brought in.
This is where we come in. We recycle the remainders, returns and samples; the office copies and the overstocks. We work hard to give them a second life. This means we have an eclectic collection of books, you will find gems and oddities as well as surprisingly recent mainstream books. We hope you find a book to adopt.
Where are your physical bookshops?
We have two shops in our home city of Oxford and one in Bristol:
The Book Stop, 19 Magdalen Street, Oxford, OX1 3AE, Tel: 01865 792681
The Last Bookshop, 25 Walton Street, Oxford, OX1 2HQ, Tel: 01865 445588
The Last Bookshop, 60 Park Street Bristol, BS1 5JN, Tel: 01179 227998
Our website
Our website is built on the Bluepark platform. It was designed and implemented by Richard Rowley and Stephen Cox.